MOLD
Mold contamination has been identified as a major contributor to building-related illness and poor indoor air quality. Without proper mitigation of water losses, mold can start to grow rapidly, within 48 hours. Where sewage backflows into a building, the amplification of mold growth is even greater and faster, unless properly mitigate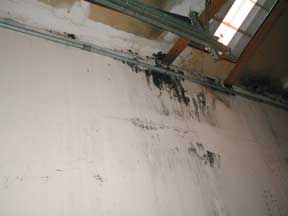 d and remediate. Some molds are known to be allergenic, pathogenic or toxigenic.
For mold remediation projects, IMPACT can provide the following onsite services:
○ Identify the extent and severity of mold contamination.
○ Supervise and/or monitor decontamination procedures.
○ Perform clearance testing to confirm that remediation was successfully completed.
These may include use of the Anderson N-6, spore trap, Rodac, and wipe and bulk.
Air Contaminant IAQ Sampling Evaluations:
IMPACT has performed customized IAQ sampling evaluations for a variety of air contaminants, including volatile organic compounds (VOCs) emitted from construction materials, office furnishings, and process operations. Determining the source and addressing engineering controls.
Mold Sampling Evaluations:
IMPACT has conducted mold investigations at industrial, health care, office buildings and residences. Microbial contamination can result in building occupant respiratory illness and infection. IMPACT's staff examines special microbial sources, such as water spray systems, humidifiers, porous insulation in HVAC systems, and water-damaged occupied spaces. We conduct indoor and outdoor sampling of these sources using a variety of sophisticated instrumentation to determine the species and concentration of airborne fungi and bacteria. Based on the investigation results, our staff develops remediation protocol to eliminate microbial contamination.